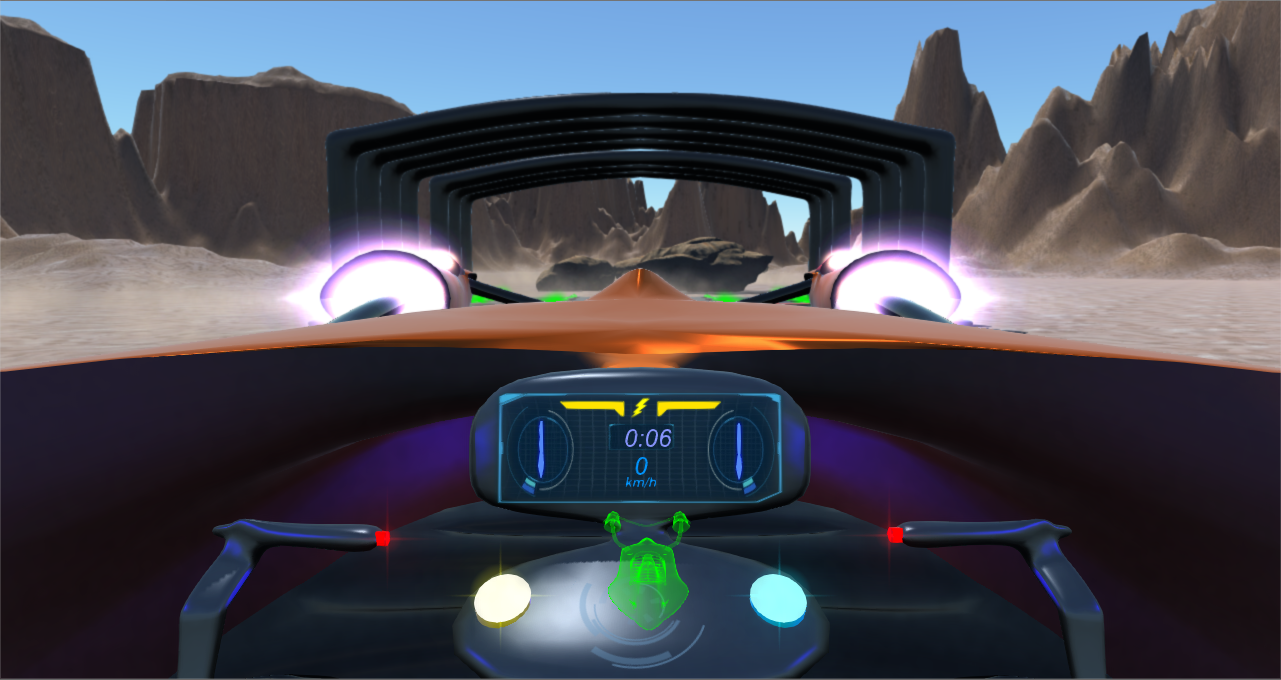 Faster VR
A downloadable game for Windows
In this game you drive a leap motion controlled vehicle through a path, using laser mounted cannons, shield and turbo.


This is just a prototype for the 3D Jam competition, in the future we will complete this game with new features.


We hope you'll enjoy this and leave a feedback if you like it so we can improve our game!

Instructions:

To drive manage the engines output using the two thrust levers.
To fire with the lasers press the red buttons on the levers with the thumb.
To activate the shield press the light blue button (you can use thumb or index), it will stay active for 5 seconds and will protect you from rocks along the track.
To activate the Turbo press the yellow button (you can use thumb or index), it will stay active for 5 second and gives a boost to vehicle's speed.
Tips:

Fire at rocks to destroy them.
Rocks debris will not destroy you.
Try use the turbo as often as you can to improve your best time.
Shield can protect you from rocks but NOT from terrain impacts, so avoid any contact with terrain.
Hardware requirements:
Intel i5-4590 or greater
NVIDIA GTX 670/ AMD equivalent or greater (to run "Fantastic" graphic quality)
2GB+ RAM
Leap Motion

Software Requirements:
Leap Motion 2.3.1+

Install instructions
Just unzip the package and run the .exe file!